My name is Sensei Craig Pauley
Notice:
Call for Information
Dojo- (336) 661-8910
Home- 336-375-4859
I have 12 years of Training and Competition experience in Ju-Jitsu, with 8 years of Teaching experience,
I have opened up
Pauley's Ju-Jitsu Academy, Martial Arts School
In which I have Dedicated Life to the art of Ju-Jitsu.
I am inviting you to come check out the school.
I have set up this school to fit everyone's needs, YOUNG and OLD alike,
with prices that fit the tightest budgets. There are a lot of Kids and Adults
that are full of abilities that they haven't even tapped into yet.
I'm here to help you bring these out and improve on the ones you have,
while you will be learning one of the best Martial Arts around
Pauley's Ju-Jitsu Academy
Offering Classes in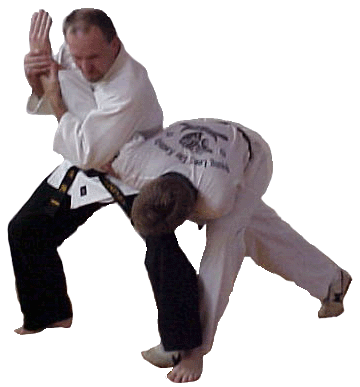 PAULEY'S

Ju-Jitsu (all ages) (all abilities)

Kickboxing (all ages) (all abilities)

Cardio Kickboxing -

4 times a week using water filled bags

Women's self-defense classes and Seminars
How would you like to improve?
Self Discipline Self Confidence SELF CONTROL
Self Respect Self Defense
Coordination Physical Fitness Flexibility
Mental Alertness Concentration
I have the program for you!
---

---
The Location of:
Pauley's Ju-Jitsu Academy
4411 N. Cherry St.
Winston Salem NC.
Located: INSIDE THE POWER HOUSE GYM,
Ju-Jitsu Kickboxing Weightlifting
For an all around workout! That fits everyone's needs.
Call for Information
Dojo- (336) 661-8910
Home- 336-375-4859
Gym- (336) 744-9290